The Sussex Centre for Quantum Technologies is focused on fundamental quantum science and on the development of novel quantum technologies. It hosts several experimental and theoretical groups that cover an extensive research area, such as microwave quantum sensors, quantum computation and communications with trapped ions, theoretical quantum optics, quantum metrology, ultra-cold atoms in atom chips, and others. Sussex offers a unique environment for highly motivated PhD candidates, providing advanced training in a wide variety of experimental and theoretical skills.
About the project:
This PhD project centres on the development of a Quantum Microwave Sensor for fundamental Physics applications, explicitly for the planned future measurement of the neutrino mass. The neutrino mass is the last of the fundamental constants of the standard model which has not yet been measured. Neutrino flavour oscillations and cosmology observations set an ultimate boundary at , or in the case of "inverted" or "normal" ordering of the neutrino mass hierarchy, respectively. A novel approach for measuring has recently been proposed: the so-called Cyclotron Resonance Spectroscopy (CRES) technique. This can deliver the neutrino mass by measuring the microwave radiation emitted by the electrons resulting from tritium beta-decay. To achieve the needed accuracy of , the CRES technique requires an ultra-accurate microwave sensor, which should be capable of detecting tiny signals of a few tens of microwave photons. At Sussex we are developing such a quantum microwave sensor using our novel "geonium chip" ion trap. This will use a trapped electron (so-called "geonium atom") as the quantum microwave sensor. The geonium atom is capable of measuring the ultimate limit of single microwave photons and will allow for the CRES technique to reach its full potential. Further applications of our quantum microwave sensor are Quantum Radar, Microwave Microscopy, and Quantum Microwave Imaging.
About University of Sussex
The University of Sussex is a public research university situated in Falmer, near Brighton in Sussex. The university received its Royal Charter in August 1961, and was a founding member of the 1994 Group of research-intensive universities promoting excellence in research and teaching. Sussex counts three Nobel Prize winners, 14 Fellows of the Royal Society, six Fellows of the British Academy and a winner of the Crafoord Prize among its faculty. In the latest rankings, the university was placed 62nd in Europe and 140th in the world by the Times Higher Education World University Rankings 2015... read more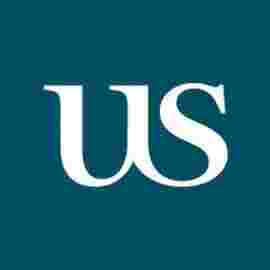 Subscribe for scholarship alert.
Be among the first to know whenever new University of Sussex scholarship is going on.
University of Sussex PhD Scholarship
Aim and Benefits of University of Sussex PhD Scholarship
Fully-paid tuition fees for three and a half years, eventually extendable to four years.
A tax-free bursary for living costs for three and a half years. From October 22/23 this amounts to £17,668 per year.
A support grant for three and a half years of £1,250 per year for travel and attending conferences.
Requirements for University of Sussex PhD Scholarship Qualification
Applicants must hold, or expect to hold, at least a UK upper second class degree (or non-UK equivalent qualification) in Physics, or a closely-related area, or else a lower second class degree followed by a relevant Master's degree.
If you are not a UK national, nor a EU national with UK settled/pre-settled status, you will need to apply for a student study visa before admission.
This award is open to UK and International students.
Application Deadline
August 1, 2023
How to Apply
Apply through the University of Sussex on-line system.
https://www.sussex.ac.uk/study/phd/apply/log-into-account
Select the PhD in Physics, with an entry date of September 2023.
In the Finance & Fees section, state that you wish to be considered for studentship no MPS/2023/01.
We advise early application as the position will be filled as soon as a suitable applicant can be found.